The Looptrotter SA2RATE 2 plugin is a warm and luxurious-sounding saturation plugin. Find out in this review why you should consider this plugin as your next purchase! Additionally, why not also check out my previous review on the Mayor Appelbaum 'THE OVEN' plugin by Plugin Alliance? Click here.


SA2RATE 2 Plugin Overview
The SA2RATE 2 is the successor of the SA2RATE by Looptrotter Audio Engineering. In addition, the hardware has been around since July of 2019 where it has become a staple in many studio outboard rigs. In Looptrotter's own words
"The second generation of the dual channel saturator is fitted with Looptrotter's world famous solid state saturation circuit. It was created to add low order harmonics and smoothly even the signal in a musical and ear friendly way, significantly increasing the RMS level without raising peaks at the same time, so desired in modern music production."

Looptrotter
I couldn't have said this better, and the same can be said for the plugin. It provides versatile saturation which is easily dialled to create pleasing sonic characteristics which improves the programme material.
Why You Should Buy It
SA2RATE 2 can help you achieve both subtle and extreme levels of saturation as shown in my video below. You can also tailor the saturation, thanks to the Brainworx section of course! Thanks to the additional controls of the plugin over the hardware, this really allows us to creatively harness the full potential of the SA2RATE 2 style of saturation which ultimately always sounds warm, three-dimensional and luxurious! This plugin is a welcome addition to my plugin arsenal.
The Looptrotter SA2RATE Plugin Verdict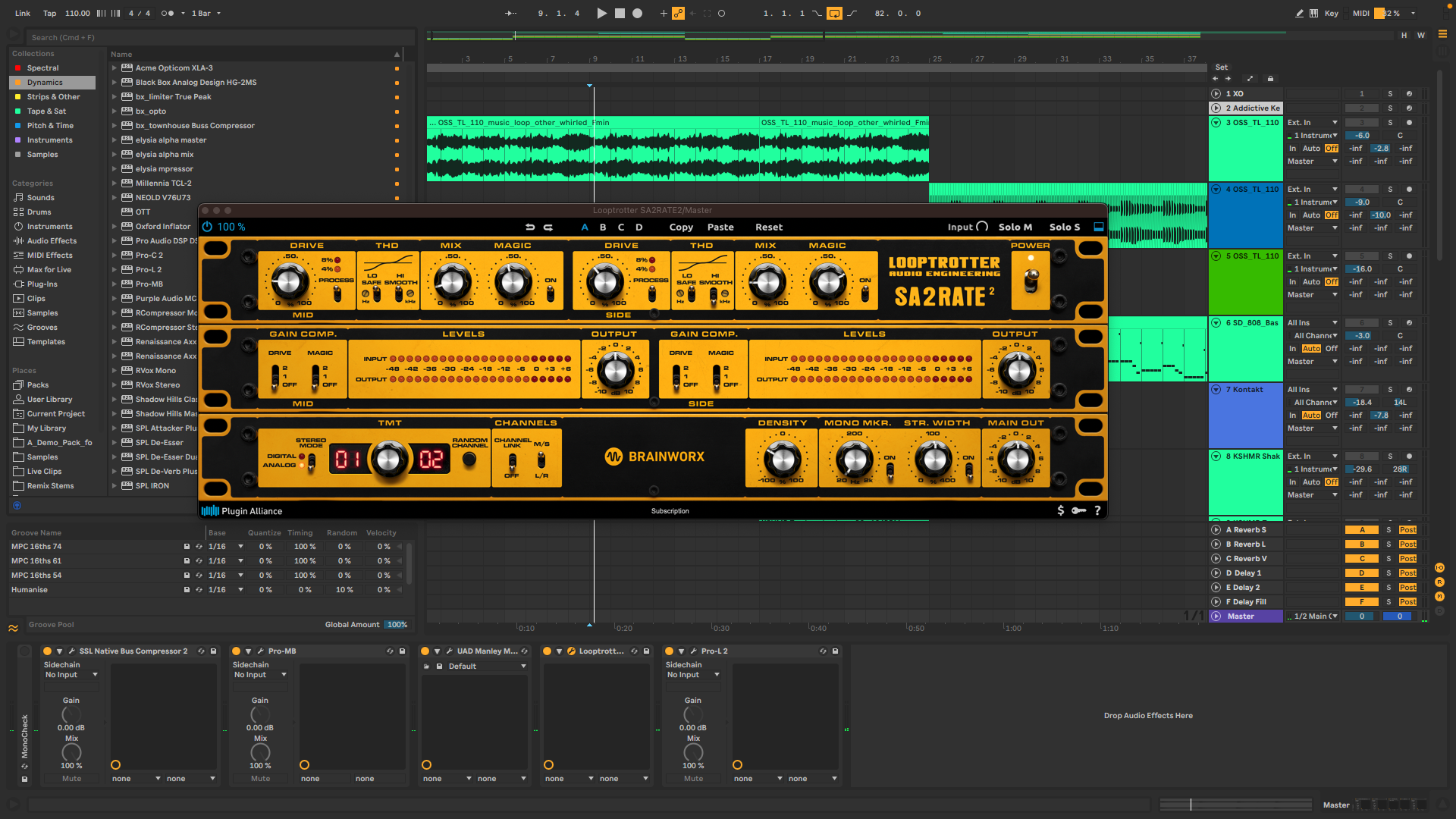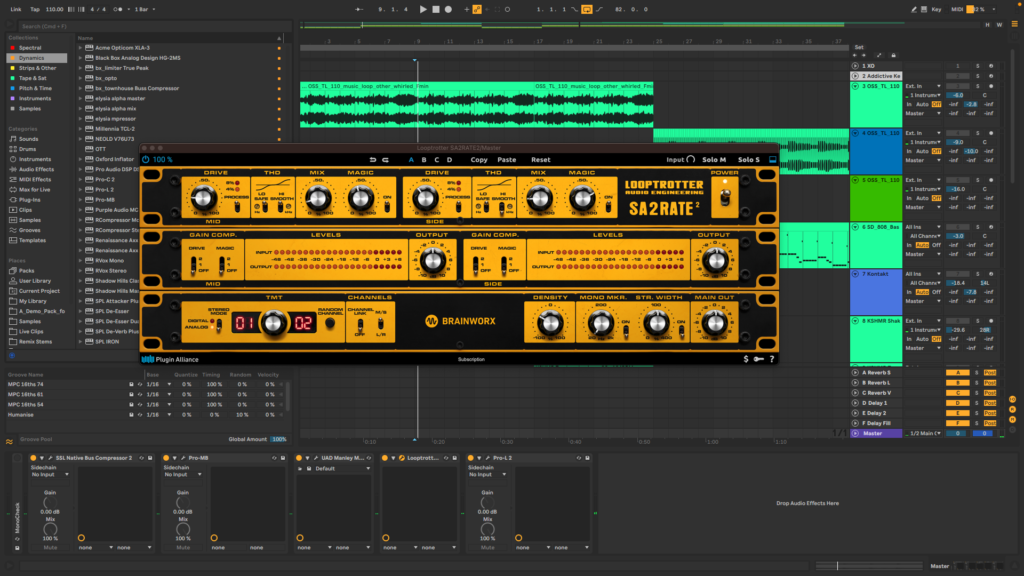 There isn't anything negative to say about the SA2RATE 2 plugin! All I can say is that you wouldn't regret using this on your next project! Not least, the value for money with the MEGA bundles and various methods of purchasing the plugin! To put it another way, this plugin gets a score of 10 out of 10.
Ease of Use: 10/10
Sonic Quality: 10/10
Feature Set: 10/10
User Interface: 10/10
Price: 10/10
All Plugin Alliance plugins can be purchased for a low monthly cost if subscribing to one of the MEGA bundles. SA2RATE 2 is currently available for $99.99 as an introductory offer with an RRP of $249.99
You download a free trial, find out more or purchase the SA2RATE 2 from Plugin Alliance here: Looptrotter SA2RATE 2
Watch my First Impressions
Why not check out my first impressions of the Plugin Alliance & Brainworx emulation of the Looptrotter SA2RATE 2? In the video I show my raw opinion of the plugin whilst using it in real time! No plugin doctor BS.