THE OVEN recently released on Plugin Alliance and it has since been a curious hit amongst producers and engineers. It's not a typical EQ or saturation plugin, unlike the recently released AMEK EQ 250. It's designed to be a "Mojo Box" in the theme of oven controls such as 'Cook', 'Bake' and 'Broil'. The plugin, like the hardware, can provide a subtle hi-fi enhancement to aggressive saturation. But ultimately it'll provide warmth, size, depth, colour and sizzle to tracks. Read this 'Plugin Alliance THE OVEN Review' to find out my thoughts as to why this unit may be the best mastering plugin of 2022.
Why buy this plugin?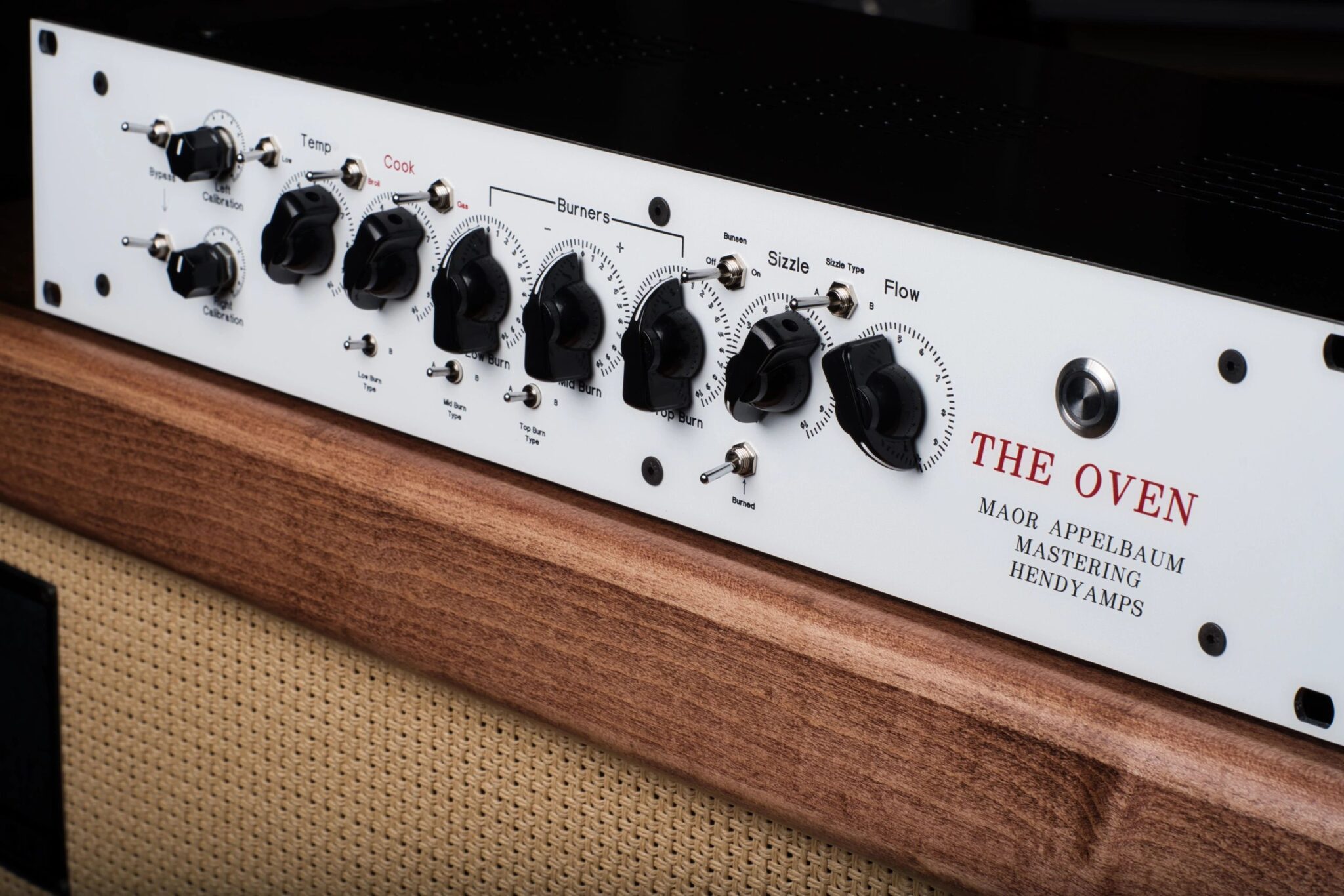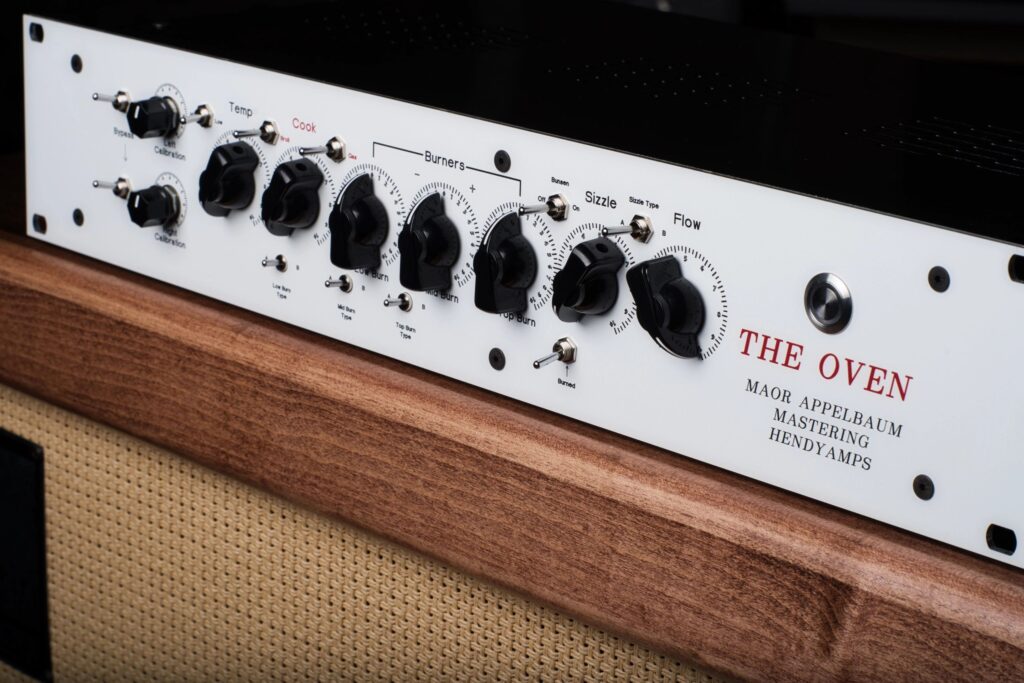 The original hardware was designed by world revered mastering engineer Maor Appelbaum in addition to hardware designer Chris Henderson. The idea was to think "out of the box" and produce a unit that provide tonal colouration. Albeit in an intuitive and easy to use way.
In fact, the design of the unit lead to its huge success amongst producers, engineers, mixers and mastering engineers alike. The hardware was also known to provide a versatile range of colouration. This was likely through modelling tubes and solid state circuits. And it sounds phenomenal!
How does it sound?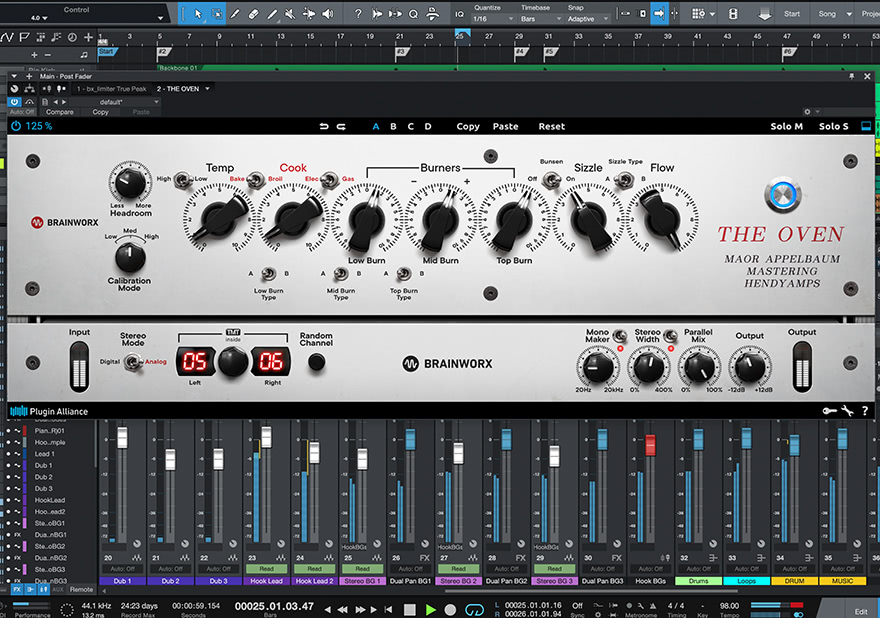 I am not fortunate to have tried the hardware myself. However, with the plugin I was able to achieve a convincible 'analogue' tone that feels warm, wide and natural. For the scope of this review of the plugin alliance 'THE OVEN', I dislike the thought of opening plugin doctor.
However, if we focus on our ears we can notice that this plugin is usually subtle until pushed hard. However, this is the beauty of the unit. Often these days, plugins try to sound too obvious and do to much. Which either causes phase issues, or allows you to easily over process sounds. I found that with 'THE OVEN', I was able to dial in processing and get a great result. Without sounding over-processed of course!
THE VERDICT
So to top off, in general this plugin does something different, it allows you to subtly shape the tonal characteristics of your programme material whilst incorporating warmth, width and an analogue 'smoothness'. Which when mastering is extremely useful. As this isn't just another EQ, compressor or saturator, this plugin provides a lot of value as a plugin that sounds great and can't otherwise be replicated. As a result, I firmly believe that this is probably the best mastering plugin to have been released so far in 2022. If not interested in purchasing, it is definitely worth trying!
Overall I give this plugin a score of 9 out of 10:
Ease of Use: 10/10
Sonic Quality: 10/10
Feature Set: 8/10
User Interface: 9/10
Price: 8/10
As for the price, all Plugin Alliance plugins can be purchased for an affordable monthly cost when subscribing to one of the MEGA bundles. The plugin like many available on Plugin Alliance are also regularly discounted.
You download a free trial, find out more or purchase THE OVEN by Plugin Alliance here: Maor Appelbaum Masterign & Hendyamps THE OVEN